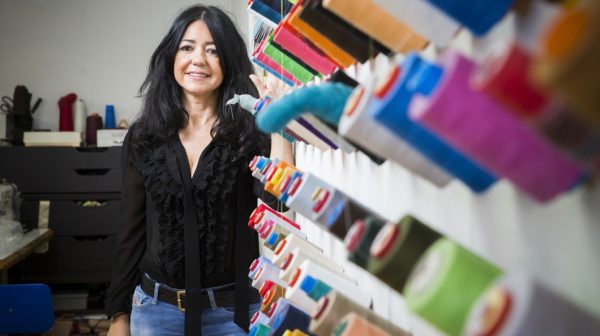 Clothes Alterations in Lisbon?
Welcome. We are the clothes alteration company you were looking for. We have clothes alterations Stores in central Lisbon for individuals and corporate customers needs. We provide outsourcing services to corporate customers, clothes and fashion stores in all Greater Lisbon
For your convenience we also provide house calls
Se o que procura é fazer bainhas na hora, subir um vestido, apertar um fato ou subir as mangas das suas camisas, veio ao sítio certo. Temos seguramente o serviço que procura. E mesmo que não o veja na nossa página de clothes alterations price list, é natural que o façamos também. 
Dedalmania® Clothes Alterations. Serving customers in Greater Lisbon since 2003. 
Estefânia Tailor/Clothes Alteration Shop
Rua Passos Manuel 118A, 1150-258 Lisboa
João Crisóstomo Tailor/Clothes Alteration Shop
Av. João Crisóstomo 47A, 1050-026 Lisboa
Guerra Junqueiro Tailor/Clothes Alteration Shop
Av. Guerra Junqueiro, 1000-166 Lisboa
Situated close to Saldanha, with an extensive team of seamstresses and tailors we provide all clothes alterations services. Under consultation we also provide bespoke clothes creations. 
At your service on the Avenidas Novas area  
Years of experience. Thousands of satisfied customers. Perfect clothes alterations. 
Next to the El Corte Ingles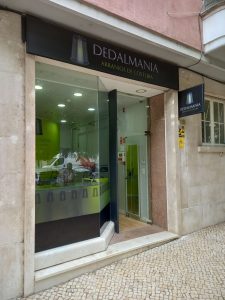 Another store to serve you in the center of Lisbon. Close to Praça de Londres, Avenida de Roma and Alameda. Our seamstresses provide any type of alteration your garment might require.
Now you can take care of your clothes without leaving home. Your seamstress will meet you directly. We measure and bring your garment to our workshops and make their alterations as usual. 
Clothes Alterations in central Lisbon
With three stores located in the heart of Lisbon. Serving our customers since 2003. We have a workshop in Jardim Constantino/ Estefânia, on Av. João Crisostomo in Avenidas Novas and also on Av. Guerra Junqueiro. All with extended hours from 9am to 8pm. Saturdays open until 5pm. Enjoy and browse our clothes alterations price list. 
Some of our awesome customers
17 years serving customers and 150+ fashion stores in Lisbon.